Filipino Leche Flan (Crème caramel)
Leche Flan or Crème caramel (k??m k???'mel), flan (fl?n), or caramel custard is a custard dessert with a layer of soft caramel on top, as opposed to crème brûlée, which is custard with a hard caramel top. The dish is eaten throughout the world.
Source: Leche Flan/Crème caramel Wiki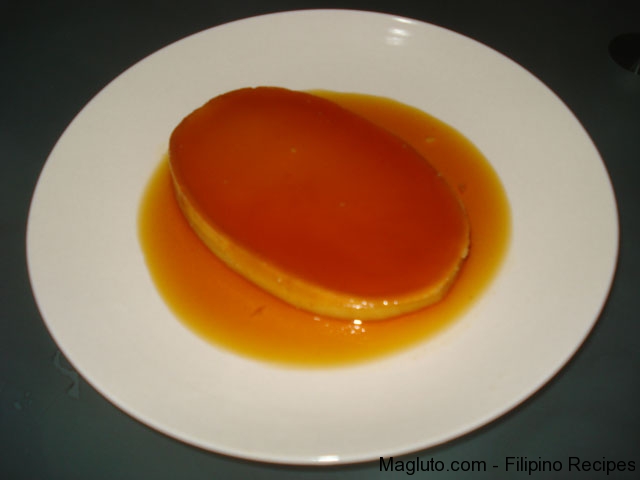 Preparations for Leche Flan
Ingredients:

10 egg yolks (pula ng itlog); well beaten
1 big can evaporated milk
1 big can condense milk
3 tablespoons brown sugar
1 tablespoon vanilla
3 moulds (lyanera) container
Aluminum foil
3/4 cup water
Cooking Instructions:
Mix water and sugar in the moulds. Parboil in very low fire until it turns brown and sticky. Do not overcook the sugar.
In a bowl, mix the following ingredients: egg yolks, evaporated milk, condensed milk, and vanilla. Pour the mixture in the moulds and cover with aluminum foil. Steam for about 15 - 20 minutes. Remove from the steamer. Cool it down before serving.
You can also bake it for 45 minutes 370F placing the lyanera in the middle of a bigger tray half filled with water.